Supported Systems
Linux Backup and Recovery
Faster Recovery for Virtual and Physical Servers
LINUX BACKUP PROTECTION FOR VIRTUAL AND PHYSICAL SERVERS
Linux data backup and disaster recovery is at the core of what we do best. System Backup Administrator (SBAdmin) provides Systems Administrators the peace of mind that mission critical Linux servers can be recovered in their entirety without having to reinstall the operating system. Our Linux backup capability includes a process we call Adaptable System Recovery (ASR). With ASR, a file-based backup of the entire Linux system is created along with customizable recovery media. Unlike image-based backups, you can restore the entire Linux server to dissimilar hardware, storage, or virtual environments as well as perform individual file restores from a single backup.
MORE THAN AN INSURANCE POLICY
Whether need a Linux backup and recovery solution for Red Hat, Oracle Linux, SUSE, or Debian, SBAdmin understands the various options available for configuring storage. To reliably restore the system from bare-metal, we have become experts in LVM, Software RAID, and Device-Mapper Multipath devices. SBAdmin's ASR technology is flexible enough to allow you to make changes to the configurations during system recovery. For this reason, SBAdmin is also an ideal solution for P2V, hardware migration, and provisioning/cloning scenarios.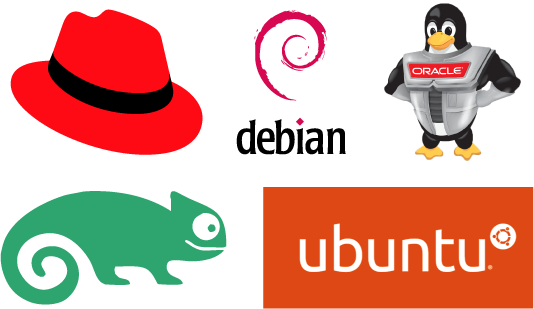 Supported Linux distributions
Supported hardware/virtual platforms:
BIOS and UEFI Firmware

Intel/x86, AMD64, x86_64, 

IBM POWER

VMware guest systems (Intel/x86)

Xen Dom0 and DomU systems (Intel/x86)

OpenStack (KVM)
Microsoft Hyper-V

Oracle VM (Intel/x86)
SBAdmin for Linux provides support for:
Logical Volume Manager (LVM)

Software RAID

Device-Mapper Multipath

All major filesystems (ext3, ext4, JFS, XFS, Btrfs, etc.)

GRUB, GRUB2, and LILO bootloaders
Using the Cloud for Disaster Recovery of AIX and LINUX
Read Our Latest White Paper