License Options
Find the solution that best fits your needs.
Managing the backups of numerous systems can be time-consuming, expensive, and inefficient. When you consider the resources and hardware necessary to manage each system individually, the process becomes costly and ineffective. SBAdmin allows you to centrally manage all of your AIX, Linux, and Solaris systems from a single, easy-to-use interface, while providing the capability of performing network backups and sharing the hardware resources on each system. The Network Edition license is for customers who need to manage backups of more than just one system.
Licensing is based on a "per-host" model. We DO NOT charge for the amount of data backed up, number of CPUs or some other nonsense. Purchase a single Network Administrator license for backup management and as many Client/Server licenses as needed.
SBAdmin Terminology
Administrator – Single host with the Network Edition license installed. This system contains the management interface, scheduler, and configurations.
Backup Server – System(s) designated to store the backups on disk or write to an attached tape drive. You can have more than one Backup Server configured. This host has the Client/Server license installed.
Backup Client – System(s) that are being backed up or restored. This host has the Client/Server license installed.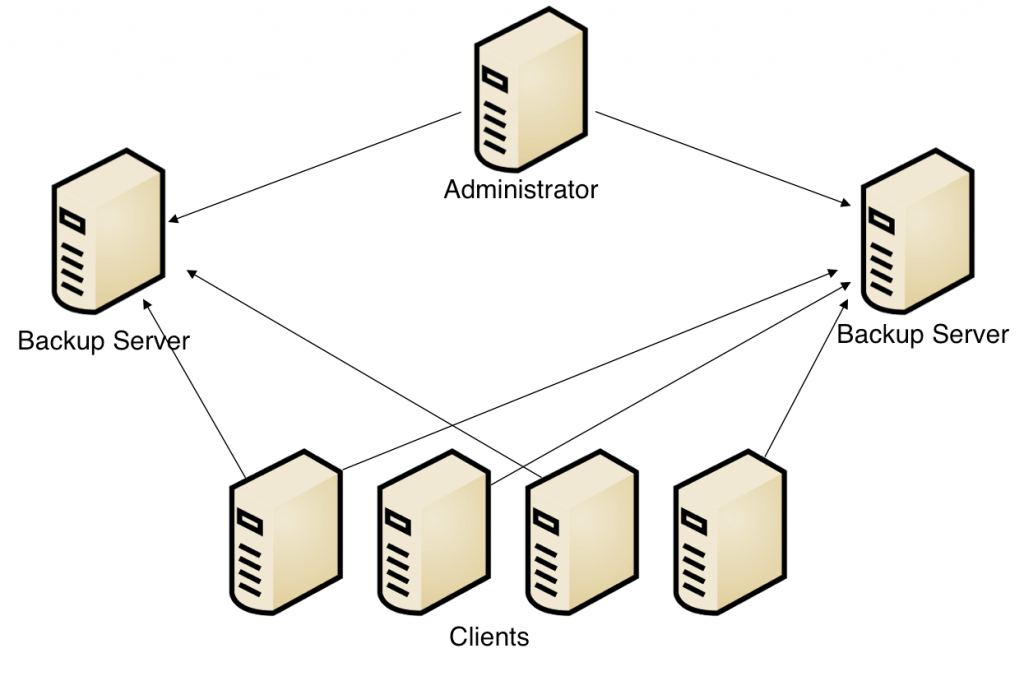 All systems managed from a single application
Network backup to disk, tape and NFS
Reduce hardware costs and backup windows
Intuitive, centralized management
Single application for all backup needs
Using the Cloud for Disaster Recovery of AIX and LINUX
Read Our Latest White Paper