About Us
SysAdmins creating software for SysAdmins.
Cristie Press Release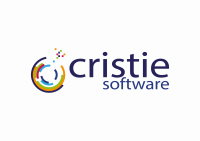 Cristie Software Completes Acquisition of Storix, Inc.
Cristie Software extends its solution portfolio for the recovery of Linux, AIX and Solaris based systems through the acquisition of Storix, Inc.
London, UK, & San Diego, CA, USA, 24 February 2023 – Cristie Software a leading system recovery, replication, and migration solutions provider, today announced the completion of the acquisition of Storix, Inc. for an undisclosed sum.  Storix is a provider of backup and recovery software for Linux, AIX and Solaris based virtual and physical systems through its product SBAdmin (System Backup Administrator). SBAdmin was released in 2004 as the first flexible full-system backup and bare-metal recovery solution for Red Hat, Ubuntu, and SUSE Linux on x86 hardware and later for SUSE Linux running on IBM's Power Systems (Little Endian).  Storix provides system and data protection to over 200 customers, mostly in the United States.
Cristie Software provides bare-metal recovery solutions that integrate with leading backup solutions including Dell Technologies' Avamar and Networker products, Cohesity DataProtect, Rubrik Security Cloud and IBM Spectrum Protect. The addition of Storix SBAdmin extends bare-metal recovery support for IBM Linux on Power hardware. SBAdmin will compliment and extend Cristie Software's existing portfolio of system recovery, replication, and migration solutions.
"We are delighted to add Storix adaptable system recovery and backup management solutions to our portfolio of software products and to provide ongoing development and support for existing and future customers," said Scott Sterry, VP Business Development at Cristie Software. "This acquisition comes at an exciting time as we continue to expand the feature set of our system recovery solutions including our patented machine learning technology which automates system recovery failure resolution. We are also delighted to officially welcome the incredibly talented Storix team to Cristie Software."
Manuel Altamirano, VP Sales of Storix Inc said "The introduction of Storix into the Cristie family not only greatly increases our development resources but also opens up exciting opportunities to offer our customers a much wider portfolio of solutions".
About Cristie Software
The Cristie group of companies founded in Stroud, England in 1969 and looks after more than 300,000 installations worldwide. Cristie Software work with some of the most advanced modern data management technology partners to provide a range of highly scalable solutions that facilitate data growth without vendor lock-in. Cristie Software develops its own software solutions in the fields of system replication, migration, and disaster recovery. The Cristie Virtual Appliance and Bare Metal Recovery solutions fit seamlessly into existing backup applications. Cristie Software recovery solutions can restore complete systems to different hardware platforms while providing powerful time saving DR testing orchestration to ensure systems will recover in the event of a disaster. Learn more at www.cristie.com
About Storix, Inc.
Storix, Inc. was incorporated in San Diego, CA, USA in 2003, shortly after releasing SBAdmin, their flagship Adaptable System Recovery and Backup Management solution for Linux, AIX and Solaris based platforms. Learn more at www.storix.com