Supported Systems
Manage different OSs from one product.
System Backup for Oracle Linux and Oracle VM Server
Storix System Backup Administrator (SBAdmin) for Oracle Linux is not only an advanced tape and disk backup management solution, but also has the ability to completely rebuild a physical or virtual system from bare-metal. SBAdmin includes Adaptable System Recovery (ASR), which provides the unique ability to recover an entire Linux system and install it onto the same or dissimilar hardware.
SBAdmin supports disaster recovery of enterprise-level storage configurations such as LVM, software RAID, and device-mapper multipath. Whether you are on physical hardware or virtual environments, SBAdmin's ASR technology is flexible enough to allow you to make changes to the configurations during system recovery. For this reason, SBAdmin is also an ideal solution for hardware migration (P2P, P2V, V2P, V2V) and provisioning/cloning scenarios for servers running Oracle VM, OpenStack (KVM), VMware, or Citrix XenServer.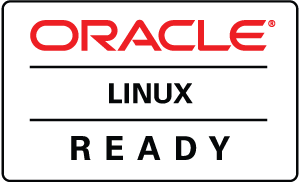 SBAdmin for Oracle Linux provides support for:
BIOS and UEFI Firmware
Logical Volume Manager (LVM)
Software RAID
Device-Mapper Multipath
All major filesystems (OCFS2, Ext2,3,4), Btrfs, JFS, XFS, etc.)
GRUB, GRUB2, and LILO bootloaders
Supported hardware/virtual platforms:
All Intel/AMD x86 and x86_64 architectures
All hardware certified for Red Hat RHEL 4, 5, 6 & 7
Oracle's Sun x86-based servers
Oracle VM Server (v2.1 & v2.2)