About Us
SysAdmins creating software for SysAdmins.
Bare-Metal Recovery for RHEL 6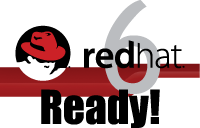 San Diego – May 24, 2011 – Storix, Inc., provider of a Unix-based system recovery solution for AIX, Solaris and Linux systems, today announced the general availability of System Backup Administrator 7.2 (SBAdmin), now with support for Red Hat Enterprise Linux 6.
Red Hat Enterprise Linux 6 came many new feature enhancements and additions optimizing the capabilities of customer hardware. Now, with SBAdmin, customers can rest assure they can perform system recovery to the same or different hardware, or to and from virtual systems. SBAdmin works on all supported Red hat platforms, including Intel 32-bit, 64-bit or IBM Power.
"Red Hat Enterprise Linux 6 provides customers with the comprehensive groundwork needed for physical, virtual and cloud deployments," says Anthony Johnson, President and Founder of Storix, Inc. "And with more customers migrating their mission critical systems to Linux, it's no surprise that Storix continues its alliance with Red Hat by continuing to offer its customers the most flexible solution for bare-metal restore and hardware migration."
Summary of SBAdmin v7.2 Features:
Flexible Bare-Metal Recovery
Local and Network Backups
Optional TSM Integration
Backup Data Encryption
Linux, AIX, and Solaris Support
About SBAdmin
SBAdmin provides Adaptable System Recovery (ASR), the ability to rebuild AIX, Solaris, or Linux systems from bare-metal, giving customers the flexibility to alter the configuration as needed to fit onto any hardware or virtual configuration. ASR adapts a backup to the hardware detected during installation, rebuilding the new system to the same state as the prior system. The complete restore from bare-metal can be managed locally or remotely and can take just minutes.
The power and flexibility of ASR greatly reduces downtime during disasters or planned outages, exceeding the user's RTO. SBAdmin can also be used for provisioning/cloning of multiple systems and software storage alteration for improved system availability, recoverability and performance.
SBAdmin provides a choice of user interfaces for intuitive management of a single or hundreds of backup clients, various data backup options, and optional data encryption and integration with IBM Tivoli Storage Manager.
SBAdmin is available for Linux, AIX and Solaris. Hardware support includes all Intel 32-bit and 64-bit, IBM Power, Oracle Sun SPARC and HP Itanium 2 systems.
SBAdmin v7.2 is available for free 30-day trial at: http://www.storix.com/free-trial
Pricing and Support
SBAdmin is licensed per operating system and pricing is determined by quantity and system type. The software supports unlimited servers and storage capacity at no additional charge. Licenses include 1-year maintenance and support, including 24/7 support at no charge for urgent recovery situations.