About Us
SysAdmins creating software for SysAdmins.
Red Hat Linux Backup and Restore: Are You Fully Protected?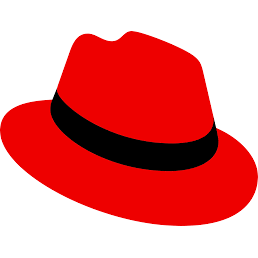 If you're running Red Hat® Enterprise Linux®, you're running on the world's leading enterprise Linux platform. Since no software or hardware is infallible, at some point, your server is going to go down. You may be tempted to say, "We're covered. We have a Red Hat Linux backup and restore solution in place. We'll just bring everything back online and carry on as always." But that may not be the entire story. Yes, your backups no doubt capture all your business data. And yes, it's relatively easy to restore business data onto a server that's configured to run your OS precisely the way you left it. And therein lies the challenge. If your Red Hat Linux backup and restore solution only backs up your business data, there's a huge gap in your disaster recovery plan. Here's why.
What it Really Takes to Restore Red Hat Linux
Let's take a step back and look at what recovering from this problem really entails. Suppose one of your Red Hat Linux users complains that their systems are down. Your first step is to reboot. That usually works, but what if it doesn't? In this case, you'll either install a new box or swap out the hard drive on your old machine. So far, easy enough. But here's where we see the shortcomings of the typical Red Hat Linux backup and restore solution. No matter how good your backup solution is, until you've reinstalled Red Hat Linux on your new server, it's not doing you any good. That process will require you to re-provision the OS or worse pull out install DVDs of the OS and reinstall them one by one. Next, you'll need to install the numerous security patches and updates you had installed on your previous server over the past couple of years. Your IT team may not mind this extra work. After all, it's not difficult. But every minute they spend on this tedious task is a minute that your business isn't serving customers and generating revenue. A single Red Hat Linux outage could easily cost your company six digits. This scenario illustrates the importance of using a Red Hat Linux backup and restore solution that is designed to back up your entire OS as well as your business data. "That's not necessarily true," you may object. "Couldn't we just run a high-availability (HA) system?" While HA systems deliver a lot of value, they also come with a critical flaw.
Even High-Availability Won't Give You Total Protection
Installing a HA system gives you peace of mind that everything on your Red Hat Linux server will be replicated to a failover server. But "everything" really means everything. Even malware. So, picture a scenario in which the outage we've described above was caused by a virus. Your HA system will back up that virus to your failover server and most likely bring it down, too. The unfortunate outcome is one well-planned cyber attack can easily wipe out your entire HA system—costing you time and dollars invested in your HA system. The good news is that there's a much more practical, cost-effective way to protect your Red Hat Linux servers.
A True Red Hat Linux Backup and Restore Solution
For a better way to protect your business against extended downtime, look for a comprehensive backup solution. Demand a bare-metal solution that backs up your operating system as well as your business data. Storix is the only vendor that provides such a solution—and Storix System Backup Administrator (SBAdmin) for Linux is a certified Red Hat solution. For a smaller investment than implementing HA software and servers, you can give your business true protection against server outages. SBAdmin is also the only product that fully supports Red Hat Enterprise Linux for IBM Power. It's much easier to meet your recovery time objective (RTO) when your backups contain everything you need—except for hardware. Simply get your new box up and running, and then restore your complete system backup onto it in minutes. Our disaster recovery experts are happy to discuss with you how to get the most value for your money as you seek to protect your Red Hat Linux servers. For a free, no-pressure consultation, call us at (877) 786-7491.