About Us
SysAdmins creating software for SysAdmins.
Storix® System Backup Administrator announces support for Linux distributions optimized for IBM POWER8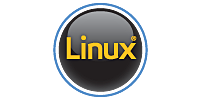 San Diego – September 23, 2015– Storix, Inc., providers of disaster recovery solutions for Linux and Unix systems, today announced the general availability of System Backup Administrator (SBAdmin) version 8.2.4.0, which includes support for little endian configurations of Linux distributions optimized for IBM Power 8 processors.
Storix SBAdmin was one of the first enterprise applications to provide support for Linux on IBM Power systems back in 2003. Since that time, Storix has been committed to ensure that workloads running on Linux on Power are protected.
In addition to Linux big endian distributions, SBAdmin provides protection for the following Linux little endian distributions: Red Hat Enterprise Linux 7.1 (RHEL7.1), Ubuntu 14.04 or later, and SUSE Linux Enterprise Server 12 (SLES 12). These Linux distributions only run on POWER8 technology-based servers.
About SBAdmin
SBAdmin is the #1 provider of disaster recovery solutions for more than 2,000 Linux, AIX, and Solaris customers. SBAdmin provides Adaptable System Recovery (ASR), the ability to rebuild Linux/Unix systems from bare-metal, giving customers the flexibility to alter the configuration as needed to fit onto any hardware or virtual configuration.
SBAdmin v8.2.4.0 is available for free 30-day trial at: http://www.storix.com/free-trial