Supported Systems
Manage different OSs from one product.
Disaster Recovery of SUSE Linux Enterprise Server for SAP Applications
Storix System Backup Administrator (SBAdmin) supports disaster recovery of SUSE Linux Enterprise Server for SAP Applications for Intel and IBM Power. SBAdmin includes Adaptable System Recovery (ASR), which provides the unique ability to recover the entire operating system and install it onto the same or dissimilar hardware.
SBAdmin supports disaster recovery of enterprise-level storage configurations such as LVM, software-raid, and device-mapper multipath with SAN-attached, NVMe, or SAS storage. SBAdmin is also the only product that fully supports backup and recovery of SUSE Linux Enterprise Server for IBM Power.
Because the ASR process is file-based rather than image-based, you have the flexibility to back up and recover the operating system and storage structure, but exclude the database data if you choose. At recovery, the operating system, SAP HANA applications and SAP Hana filesystem structure will be restored even if you excluded the database data from the backup.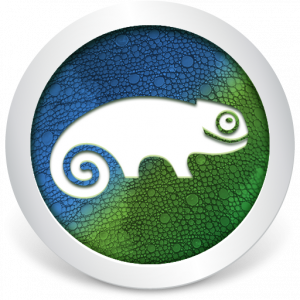 Protect the Leading Platform for SAP Solutions on Linux
Barriers to a timely system recovery
Your bare-metal disaster recovery plan today may be to re-install the operating system from the original media or generic provisioning image, apply patches, install third-party applications, reconfigure applications, and then restore the system's data.
This can be very time consuming, inefficient, costly, and prone to error if you are unable to restore the system exactly as it was before. If your plan is a disk-image backup product, you are restricted to the using the exact same hardware during the recovery process. Often, a duplicate of the original hardware is not available when disaster strikes.
Where is my mksysb for Linux?
With SBAdmin, you get more than just the command line utilities of mksysb. You get a complete backup management system that allows not only bare-metal recovery of your Linux on Power Red Hat, Ubuntu, and SUSE systems, but regularly scheduled filesystem and directory backups. This includes backup and recovery of Linux on Power systems running SAP Hana!
Read Our Latest White Paper
Why Your SAP HANA Backup Software Isn't a Disaster Recovery Solution — and What to Do About It