Recent iPad/Nexus 7 winners!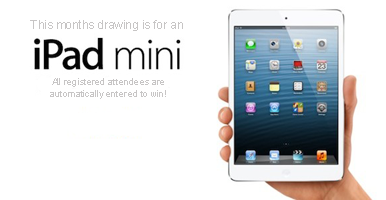 Storix has run a promotion in September and November whereby anyone who attends a Live Webinar of SBAdmin® was entered into a drawing for an Apple iPad. The winners for were:
September – J. Bast
October – No promotion
November – TBD (drawing to be held November 30th)
Storix also gave away Nexus 7 tablets to three lucky attendees at the IBM Power Systems Technical University in October. Those winners were:
R. Narayanaswamy
E. Seabold
J. Harmon
The promotions continue in December! Check out the Webinar link for a chance to win the all new iPad Mini!